Reposting from: https://www.pca.org/news/2018-10-30/pca-club-racing-driveway-raceway-leann-hazlett-and-ryan-yard
When LeAnn Hazlett was growing up, she spent most of her time in her father's car shop, where he has been servicing Porsches exclusively for more than 30 years. Fast forward to today and Hazlett is one of the few, female crew leaders in the Porsche Club of America (PCA) Club Racing Paddock.
Most recently, Hazlett worked on PCA Club Racing competitor Ryan Yard's car at Road America over Labor Day weekend.
"Working with Andy and Kam from BRS at Road America taught us a lot on what it takes to become a good team," Hazlett said.
"LeAnn, has proven herself to be level-headed, organized, thorough, always attentive, eager to learn, and of course, not afraid to get elbows deep in a problem," Yard said.
THE APPEAL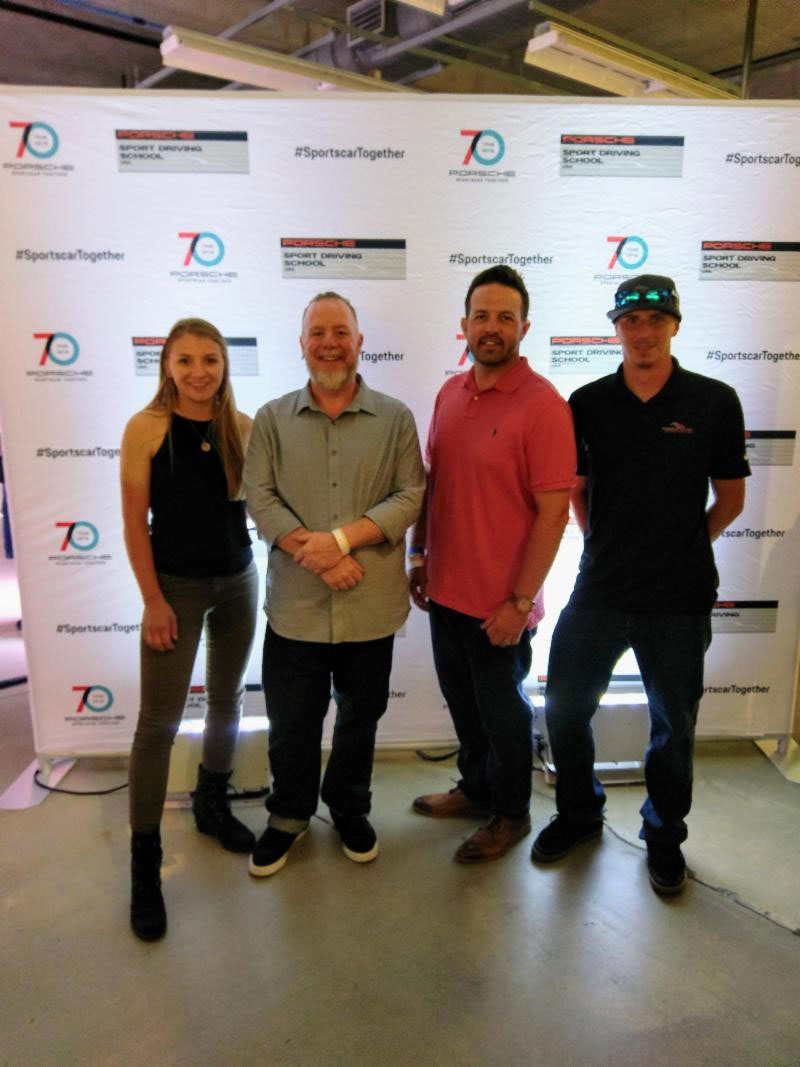 Ryan: My dad and I worked on cars together, and restored a 1974 Porsche 911 S. We drove it at the track, immediately got hooked, and just kept going from there!
LeAnn: I got introduced into cars at a young age and started working in my dad's shop my senior year of high school. I learned under my father, and eventually started going to training with Tony Callas. I have been working on Porsches for almost five years now.
PADDOCK INSIDE SCOOP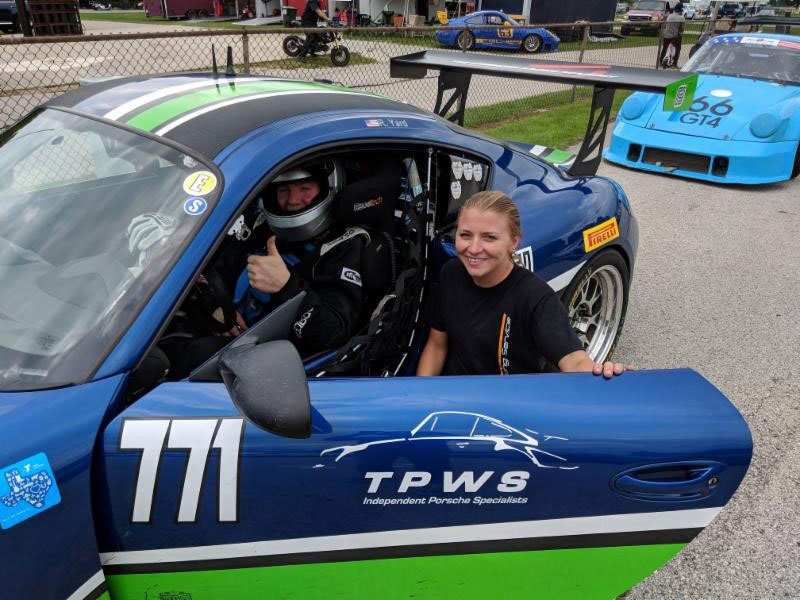 Ryan: I love to learn. We [as PCA Club Racing drivers] have learned a ton from each other, from our friends, competitors, and partners. My favorite experience was setting the GTB1 track record with my co-driver and taking first place overall at Barber Motorsports Park.
LeAnn: When I first met Ryan, he had come into the shop one day with his 1974 911 looking to get restoration work done. He bought a green Cayman R afterwards and had us install a harness bar to start doing High Performance Drivers Education (HPDE). We had been going out to Circuit of the Americas (COTA) in Texas to check on our customers and see how their sessions were going. Eventually, Ryan asked us to come out and help him at the track privately.
We quickly started taking times and trying different tire compounds to see how far he could push the car to its limits. Soon after that, he came to us and asked if we would support him in a Cayman GTB1. It took off from there as a fun learning experience of how to support a driver, the car and building a team. We made our first out of state race at Barber Motorsports Park and got some helpful tips from Sherman Engler on running a car.
ADVICE TO NEW DRIVERS
Ryan: Don't be afraid to ask for help. Everybody at these PCA Club Racing weekends are there to have fun and support each other!
"That girl with the Porsche"
Ryan: LeAnn and her family at TPWS, Inc. have been supporting my passion for Porsches for three years now. First, through the restoration process of my 1974 911S, then through HPDE support, and maintenance on my 2012 Cayman R, and now, through track side support during our first season of PCA Club Racing. LeAnn is an amazing leader of our newly formed team!